Here's one thing you need to know about us: we adore sleep. You know that sweet escape from reality where you drift off to dreamland, filling the air with nothing but pleasant snores. But let's face it, a good night's sleep can be hard to come by when you don't have the right sleep surface. That's right, we're talking about your mattress.
Finding a mattress that suits you while fulfilling your body's needs can feel like an impossible task. Plus, with thousands of choices out there, how do you even choose? Well, that's why we're here! Whether you're shopping for a mattress for your newly purchased home or just simply upgrading your old, worn out one, let us help you navigate the (not so) difficult task of mattress shopping so that you can start sleeping like a baby today.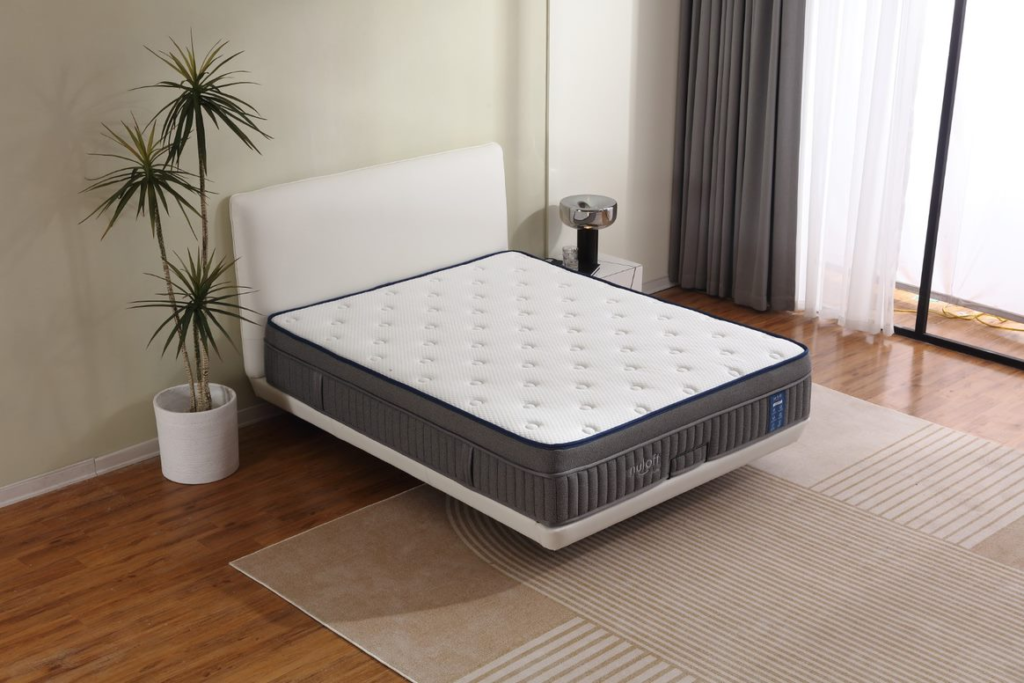 Step 1: Size Matters 📏
Yes, you heard it right. In this case, it matters a lot because a mattress can only be useful when you can fit it in your bedroom, especially if you live in compact home like a BTO where space can be a big constraint.
Before you start browsing, we suggest asking yourself these three simple questions: what's the size of your bedroom, will you be sharing it with someone and what's the height of your headboard. Based on your answers, you can choose one of the following mattress sizes that are available in Singapore.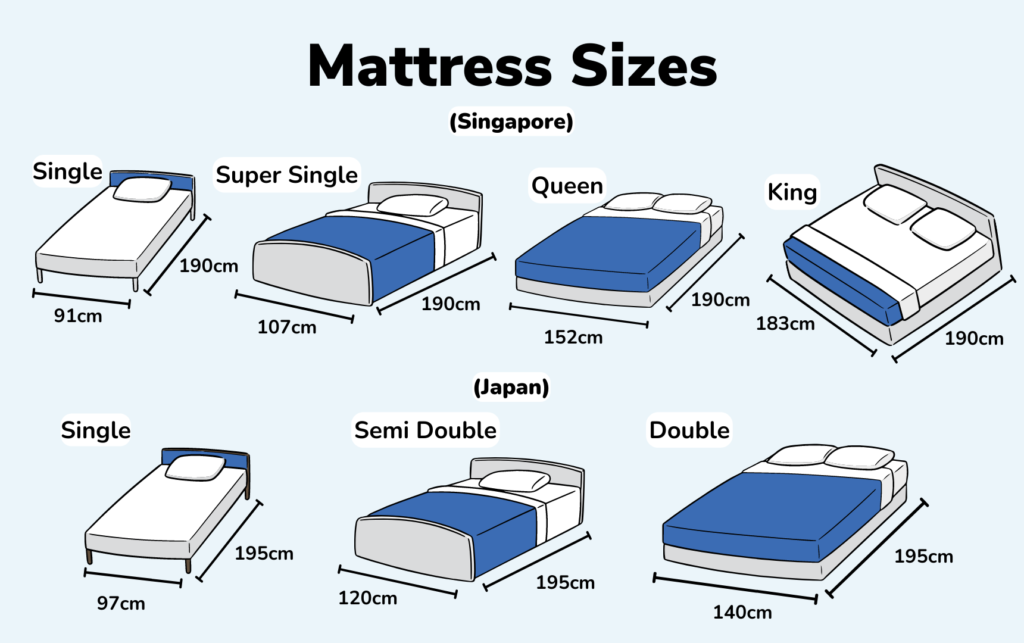 Singapore Sizes
Most common mattress sizes you'll find on the island. They're available in most local stores and manufacturers.
Single (SG) – 91cm x 190cm: One of the smallest mattress sizes available in the country, it's perfect for children or adolescents.
Super single (SG) – 107cm x 190cm: This size fits one person well, with just a little extra space for plushies or extra pillows. Ideal for single adults and would fit in most bedrooms.
Queen (SG) – 152cm x 190cm: A great choice for couples, this size can comfortably fit 2 adults. If you sleep alone but prefers more space, this would be a good fit too.
King (SG) – 183cm x 190cm: One of the largest mattress sizes in Singapore. It can fit 2 adults comfortably and still leaves space for kids or extra pillows. Great for large bedrooms.
Japan Sizes
There are brands in Singapore that also offer Japanese mattress sizes. However, these mattress sizes can only be used on bedframes that support them. Here are Japanese mattress sizes that you can get:
Single (JP) – 97cm x 195cm: It's wider than its Singaporean counterpart but slightly narrower than a super single (SG). Fits a single adult comfortably.
Semi-double (JP) – 120cm x 195cm: Just a tad wider than super single (SG), this is a good choice for a single adult who needs more space for extra pillows, plushies or bolsters.
Double (JP) – 140cm x 195cm: This size fits 2 people comfortably! Best for couples living in a small space that might not fit a Queen (SG) or a King (SG).
Read more about mattress sizes in our blog.
Step 2: What's your type? 🛏️
Now that you've decided on the size, it's time to think about the ideal mattress type for your abode. If you didn't know, there are several types of mattresses out there, each with their own unique attributes. Some of them even have wellness benefits, capable of helping those suffering from back and joint stiffness.
Just like everything in life, the mattress that you go for has to be right fit for you. Before you find that great match for your bedroom, get to know the most common mattress types.
1. Memory Foam Mattress
Memory foam mattresses are highly responsive and able to contour to the body's curves, providing great comfort for sleepers. They don't sink or sag and have low motion transfer. They're also hypoallergenic (say hello to clean mattress!) and provide optimum body support as they fit your body shape.
On top of that, memory foam mattresses have pressure-relieving qualities to reduce muscle stiffness. The only drawback of this mattress type is that it can get hot as the material traps heat. But fear not, you can avoid this by getting a memory foam mattress infused with cooling gel!
Read more about why you need a memory foam mattress in our blog.
2. Spring Mattress
Spring mattresses use heavy-duty metal coils that are padded with materials like foam, cushion, or latex. They offer great airflow and are generally cool, suitable for people who tend to sleep hot at night. They're great if you have back pain as they provide excellent support too.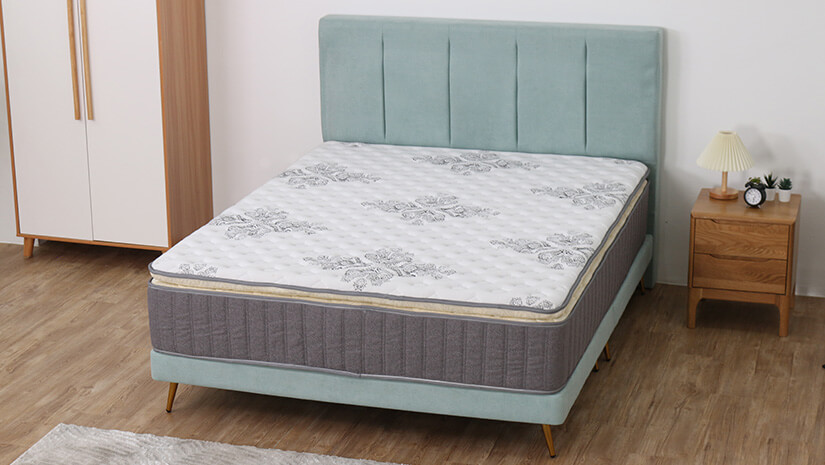 Out of all the types, spring mattresses are typically more budget friendly so buying this type won't burn a hole in your pocket. One big disadvantage of spring mattresses is that they have high motion transfer which means you're likely to wake up your partner on those late-night toilet trips.
Confused between foam & spring mattresses, make the right choice with our blog.
3. Natural Latex Mattress
Natural latex mattresses are the more eco-friendly, sustainable choice. These mattresses are gentle and cushioning, ideal for sleepers with back and joint pain. This is because natural latex mattresses lightly contour to your body while its natural elasticity ensures good spinal alignment. It's also breathable, perfect in this hot & humid weather!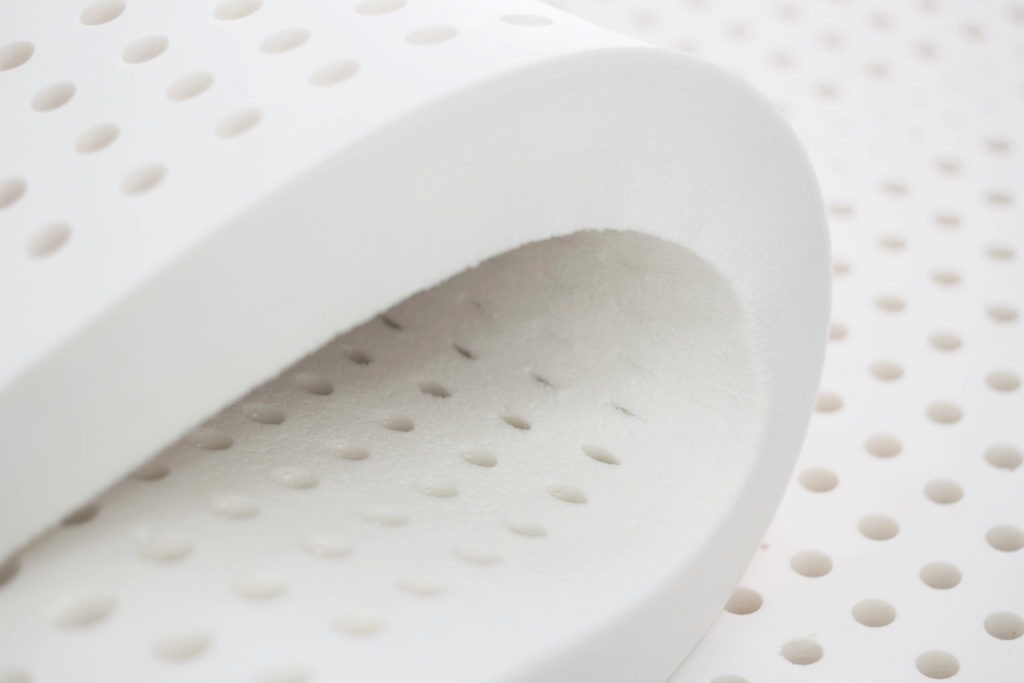 If you're a neat freak, you should be relieved to hear that natural latex mattresses are hypoallergenic, which makes them resistant to allergy-causing microorganisms.
Read more about the many benefits of latex mattress in our blog.
4. Hybrid Mattress
Combining memory foam or latex and pocket coil spring, hybrid mattresses are multi-layered mattresses aim to provide both comfort and support. This type provides the best cushioning support that is suitable for all types of sleeping positions. With their unique material composition, hybrid mattresses have the best firmness, striking the perfect balance between not being too soft nor too firm!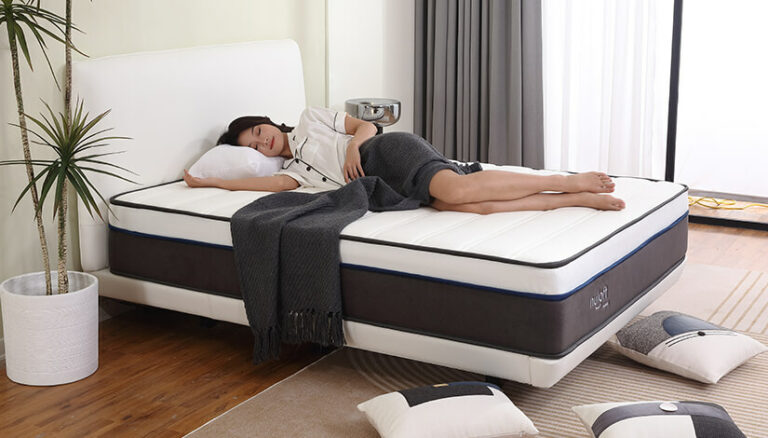 Moreover, thanks to its memory foam or latex layer, this type of mattress can relieve pressure while providing low motion transfer so that any movement during the night won't wake you or your partner up.
Read more about hybrid mattresses & their benefits in our blog.
5. Pillow-top Mattress
A pillow top mattress is a type of mattress that has an extra layer of padding on top, resembling a built-in pillow hence the name. This additional layer enhances the plushness of the mattress and is made of high-density foam that's soft yet supportive. Underneath that padding is the coil layer, designed to be responsive and bouncy to provide support while promoting airflow to keep the mattress cool. Yes, night sweat no more!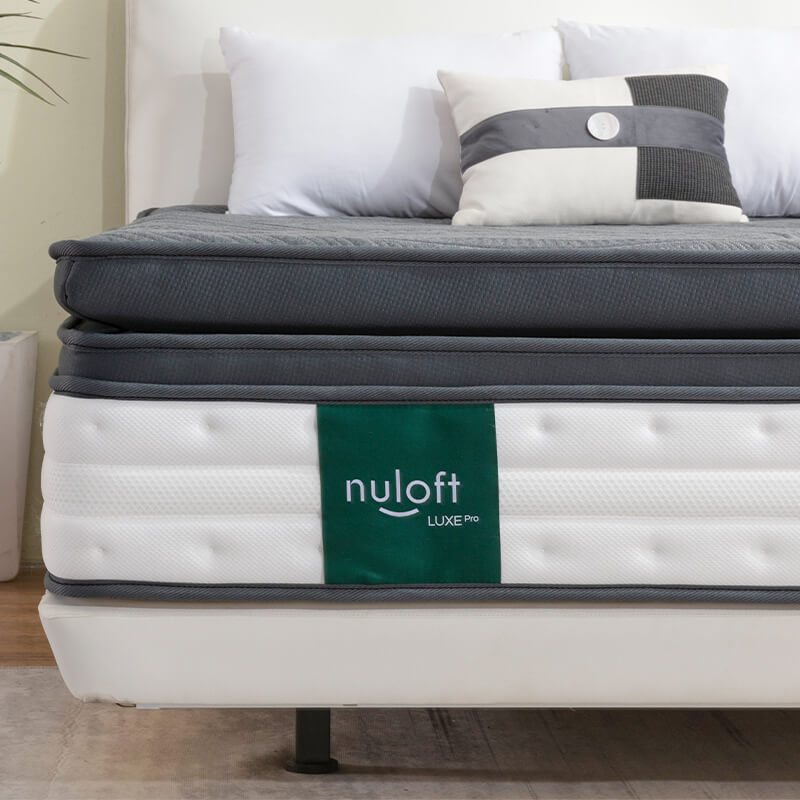 Learn more about cooling mattresses in our blog.
Step 3: How firm do you need it to be? 😴
When it comes to choosing the right firmness of your mattress, you need to first know how you sleep at night – yes, your sleeping position! Just like everyone else, you would fall under one of these 4 types of sleepers – side sleeper, stomach sleeper, back sleeper or a combined one – and each of them works best with a specific firmness.
If you didn't know, hard and soft mattresses have their own pros and cons. Generally, hard mattresses are good for body alignment, circulatory system, and stress reduction. They're also very durable. However, firm mattress can also aggravate back soreness for being too firm, while needing an adjustment period. Soft mattresses, on the other hand, can relieve joint plus muscle stiffness, and help with hips alignments. Due to their softness, they're often portable and ideal for light sleepers but lacks optimum support for spinal alignment. Nevertheless, whatever your sleeper type is, find out what mattress would work for you below.
Side sleepers
This type of sleeper rests on their left or right side of the body. Because of this, side sleepers tend to need cushioning to relieve the pressure on their hips and shoulders. For side sleepers, a mattress of soft to medium firmness is recommended such as memory foam or latex mattresses.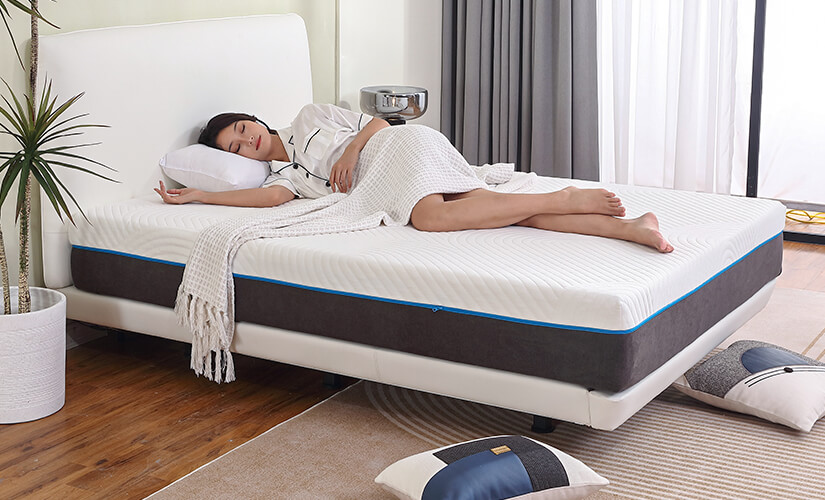 Stomach sleepers
If you're a stomach sleeper, you sleep on your chest and stomach. This type of sleeper is prone to poor spine alignment and therefore needs a mattress with a firmness level that supports the abdomen without that sinking feeling. A great choice for this is a mattress with medium firmness with light cushioning to support your head and shoulders like a pillow-top mattress.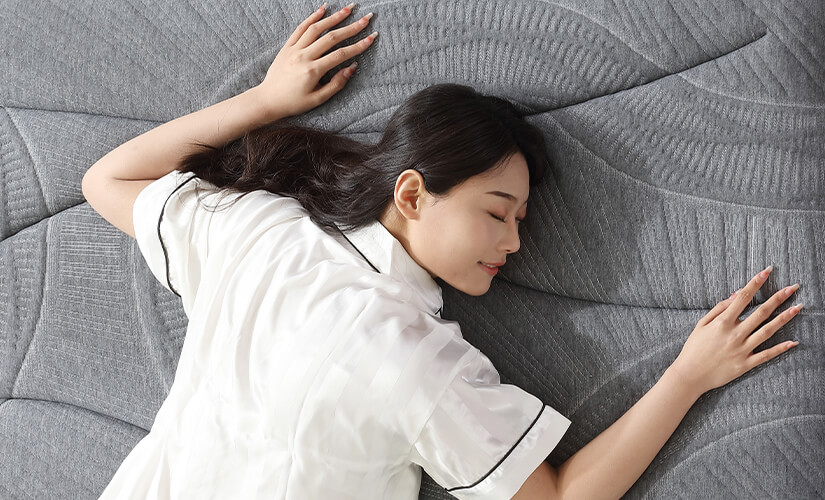 Back sleepers
Back sleepers mainly rest on their back and would usually require a firm mattress to support the weight of the body. Plus, a mattress with great cushioning is good to prevent pressure from building up against the spine and hips. For this, we recommend the spring mattress which can support your back while reducing sinking and sagging.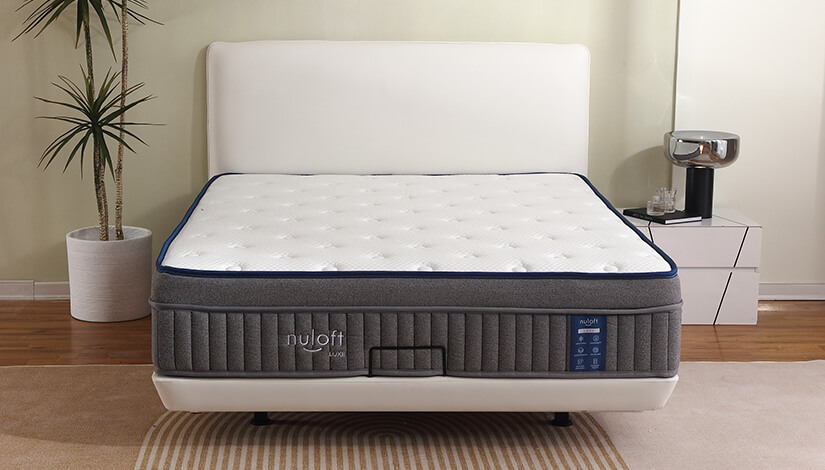 Combined sleepers
If you're a combined sleeper, you generally toss and turn during your sleeping and have no preferred sleeping position. For these sleepers, they would benefit from a responsive mattress that can support them across all sleeping positions. For this, we suggest a mattress that offers a balanced firmness level where it's not too soft nor firm like the hybrid mattress.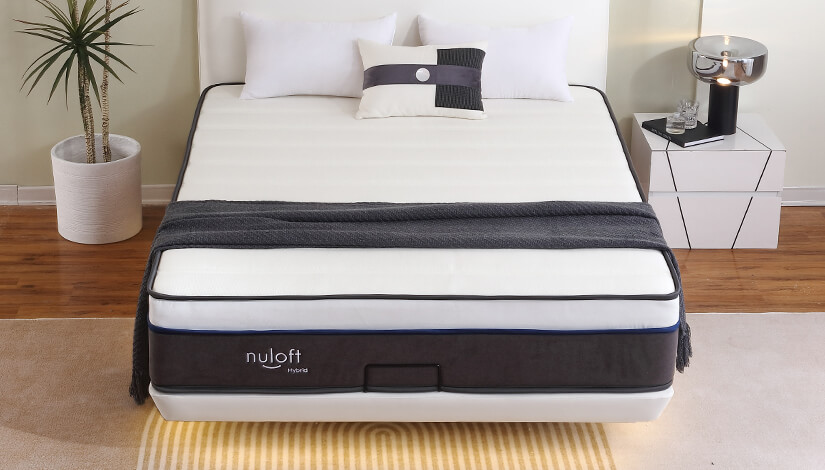 Read more about hard & soft mattresses in our blog.
To wrap up,
Choosing the perfect mattress can feel daunting with lots of factors and choices to consider, but we hope with our guide, you're able to make a more informed decision and pick the mattress that's right for you.
Ready to start looking? Shop for your mattress online with us now at BEDANDBASICS for quality yet affordable mattress options that will sure to give you the zzz you deserve.