Living in Singapore means that space is always limited. Finding a sofa that flatters small rooms can be challenging.
As part of our #BetterWithBasics guide, here are 5 Tips for buying a sofa for small spaces.
1. Sofas with Thin Legs For Bigger Looking Space
Firstly, sofas with tall, thin legs can make space appear bigger. Their uncluttered profile opens up your room by better dispersing light. Your room will appear airier and more spacious.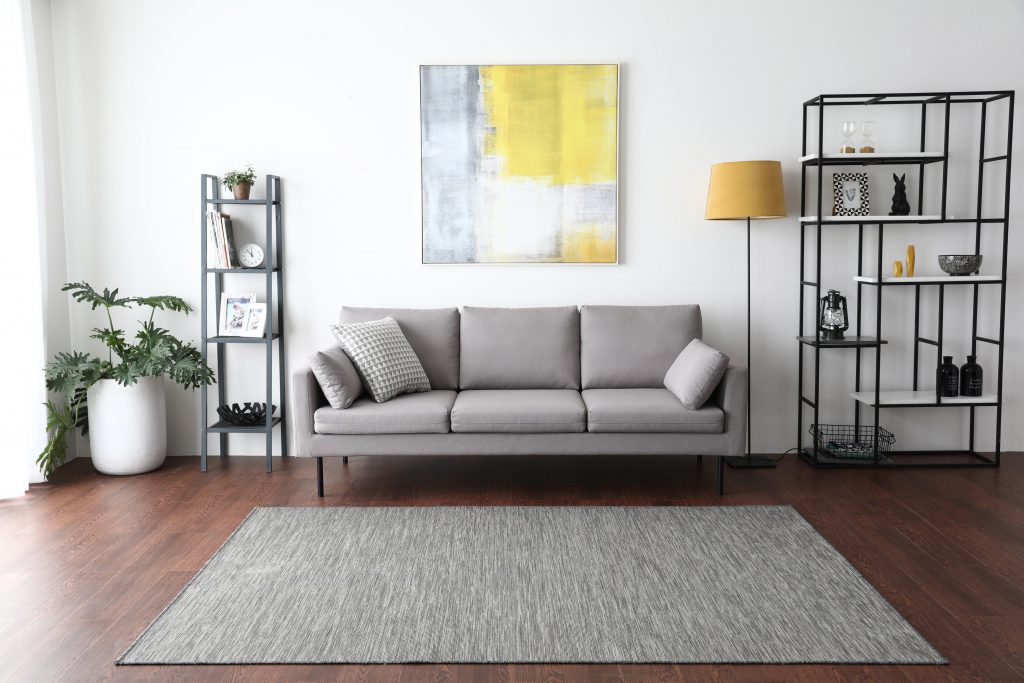 2. Floor Sofa for an illusion of Higher Ceilings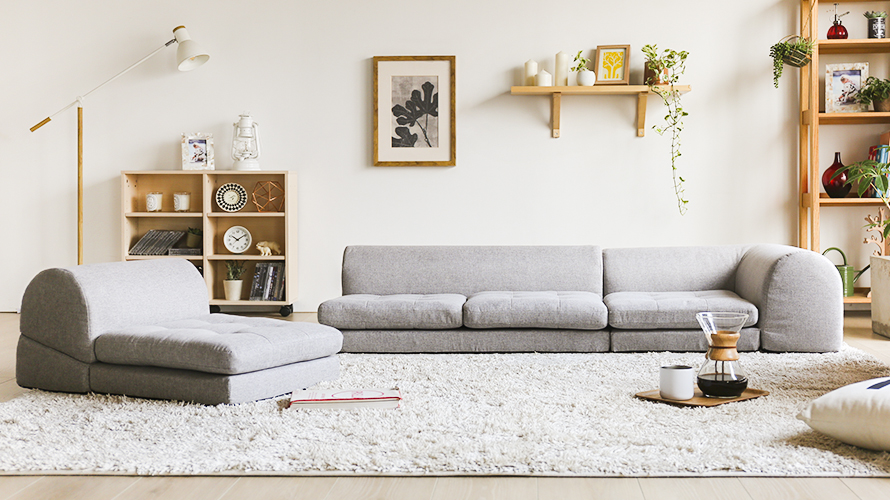 Alternatively, floor sofas form an illusion of higher ceilings. Its short height draws attention to the vertical space of your room. This creates the appearance of a bigger space.
3. Improve Traffic Flow with Ottomans
Moving around in small spaces can be cumbersome. Improve the traffic flow of your living room with Ottomans.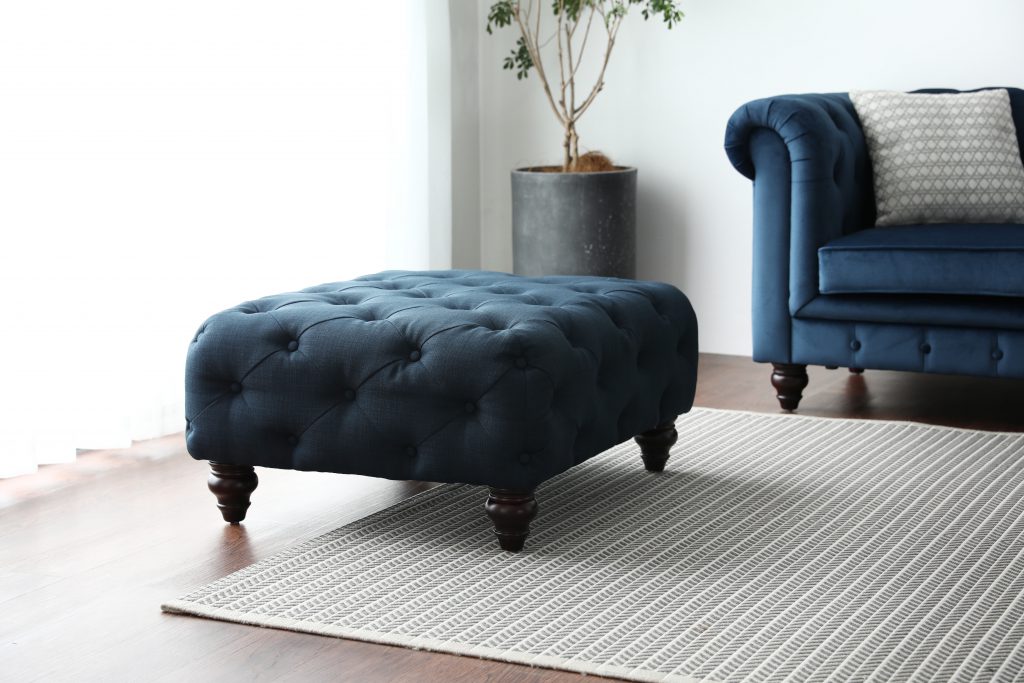 Being compact in size, Ottomans can be easily moved around or stored away when not in use. It also serves as an additional seat, leg rest and side table. Great for small spaces, use Ottomans to create a flexible seating layout.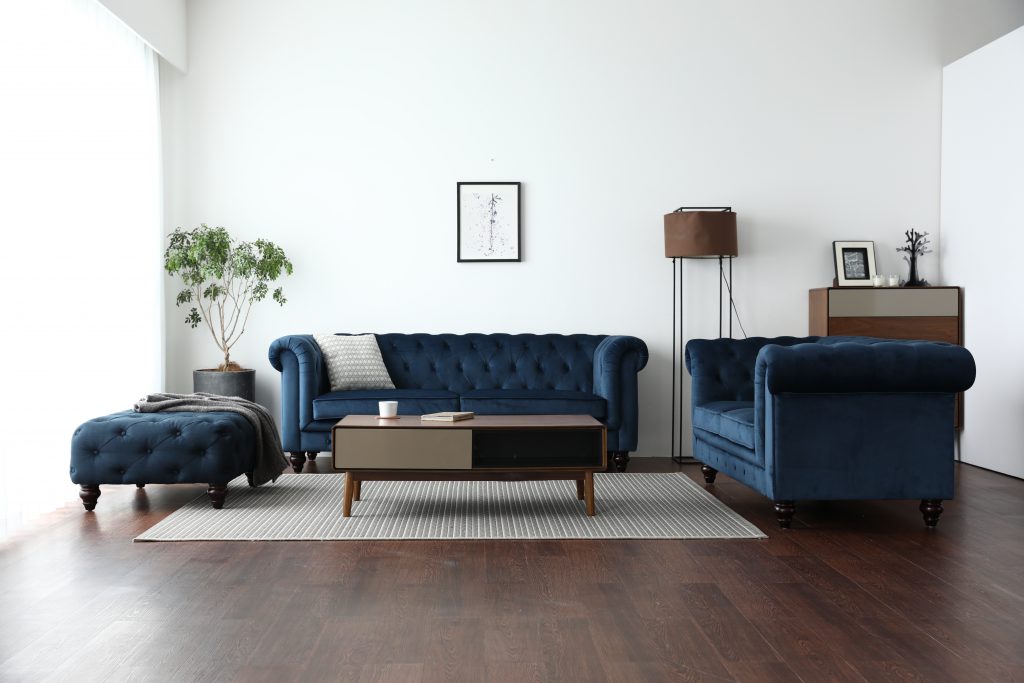 4. Accommodate More Guests with Moveable Seats Sofa
A sofa with detachable seats maximises a space's ability to accommodate guests.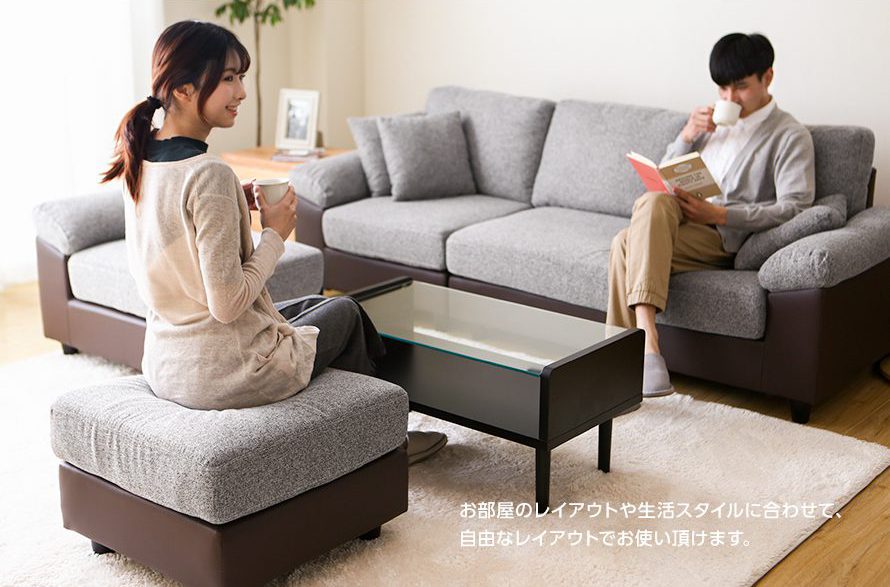 With the seats detached, you'll be able to accommodate more guests. This provides a more practical option than having 2 separate sofas.
When combined together, your sofa becomes compact and minimises the space it takes. Hence, providing you with the flexibility to arrange your sofa layout.
5. Maximise a Sofa's Functionality
Sofas should serve more purpose than just a chair placed in front of the TV. Selecting a multi-functional sofa can be an effective solution to space troubles.
Sofa Beds
Great for sleepovers, a sofa bed transforms your living room to a guest room.
Sofas with Storage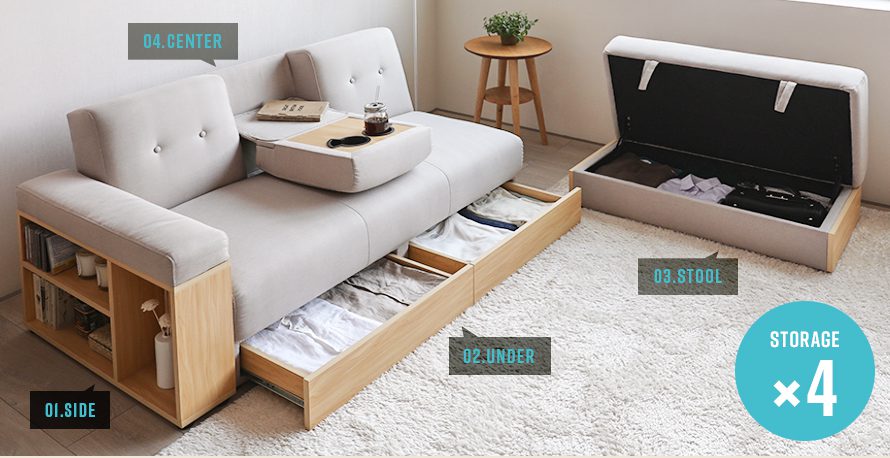 A sofa with storage reduces the need for more storage units. Enjoy a spacious living room with minimal furniture.
All in all, how frequent you host guests and the amount of storage you need plays a big role in selecting the right sofa. With our 5 tips, we hope you're able to purchase a sofa that best fits your needs and space. Stay tuned to our #BetterWithBasics series for more guides.